VeeamOn during the Day and Jaya at night
So this is our fourth day and honestly after many hours in the sun I spent it in our luxurious ocean view room, starring out over the Fontainebleau's 10 pools. The conference is in the beautify Fontainebleau conference center and hotel on Miami beach.
Jono had gotten me an evening event pass for VeeamOn's legendary evening events. True tot he hyper they were well attended and very fun. 
Jono attending conference event's all day and I prepped for a wonderful dinner at The Satai Hotel's Jaya restaurant. Its known all around Miami as the spot for brunches, and came as an excellent recommendation from Lisa, one of my co-workers at Magentic. I took lots of photos of dinner because I would for sure recommend it!
Day 3: Evening Veeam activity & Jaya, at the Satai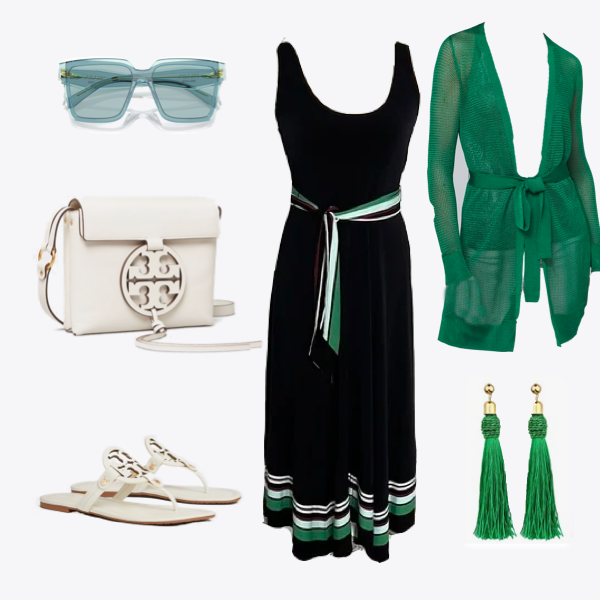 White House Black Market Dress with Stripes (No Longer Available)
White House Black Green Belted Wrap (No longer Available)
Tory Burch Miller Purse in Cream (No longer available)